Yesterday the family went to the beach. This little town called Dymchurch is on the south coast of Kent, on the Romney Marsh.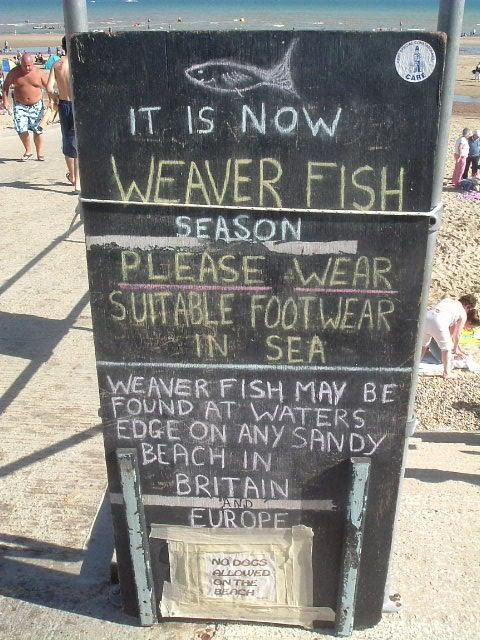 We did all the usual beach things - walked on the beach, ate fish and chips, had an ice-cream.
I'm planning to go back on my bike as this coast is only about 60 miles from London.
There is an interesting legend celebrated in the area by a re-enactment, on
Syn Day
, which was yesterday - but the celebrations are only every other year. We have to go in 2006 to see the next re-enactment.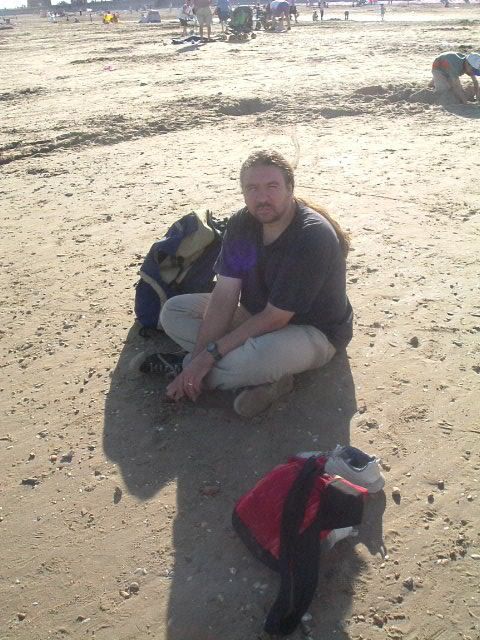 The local Hospice charity shop had a display in the front window entirely made of books about sex and witchcraft, including one which was about both sex and witchcraft.
web sites:
http://www.digiserve.com/peter/dofsyn.htm
http://www.internationalhero.co.uk/s/syn.htm