Hackney Marshes: not much to be seen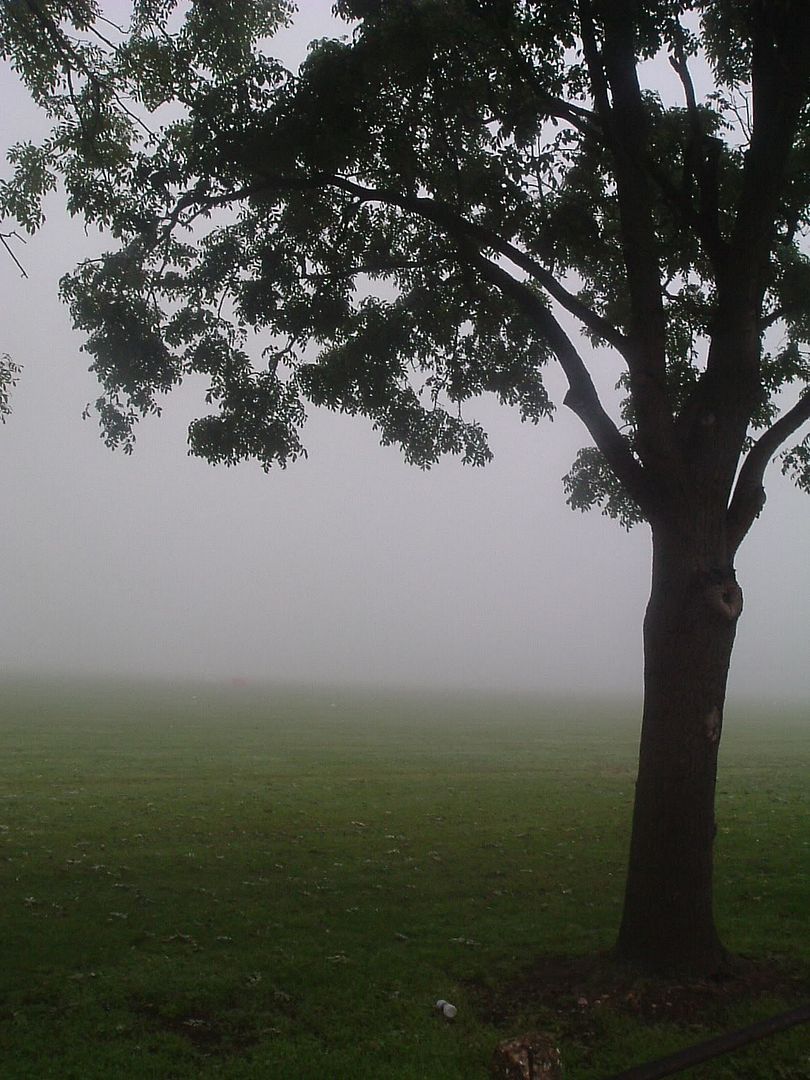 Truck comes out of the mist at Leyton:
Leyton High Street:
Cor Luvvaduck - its a right pea-souper and no mistake.
The fog lifted later in the day, although it became quite chilly by the time I cycled home.
Danny Baker
was back on the radio today. Hoorah!! So I sat at my desk listening. And chuckling to myself. I especially liked his story of how he met his son's girlfriend's dad for the first time stood in his underpants and vest. You can listen to him via the BBC website if you're interested.
On the way home, by the New Spitalfields market, I go over this section of the cycle path,
left
, which is becoming rapidly overgrown. Two cyclists can longer pass each other at this point. The there's a bit which is next to a bus stop. Anyone waiting for a bus will stand on the cycle lane and refuse to move when a cyclist comes along. Some just leave their shopping on the cycle lane. I decided to go round these two.
Below.
curry night – S's plan was to make a couple of currys. One was chick peas cooked in spices. Another was my dhal. I didn't like the dhal and ended up making my usual recipe. We also did a pilau rice and some popadoms.
Watched capturing the Friedmans – very peculiar film.